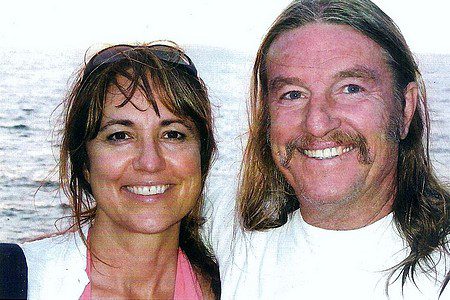 I am the son of a Handsome Man and a Blue eyed 16 year old German Mother. Living the nomadic life of migrant farm workers until age six when I started the first grade. No more Picking cotton and working the fields, my Dad became janitor at my school and I went on to Study Geology and acquire an R.N. Degree in College after a stent in the Navy as a Hospital Corpsman. Eventually to be Credentialed as a "Registered Nurse First Assistant" in Surgery at U.C.L.A. in the early 1990's.
I also am the proud father of five children, all grown, successful, and I believe happy, All unplanned, none unwanted. With a 23 year difference between the oldest and youngest, they all were raised on Araucana Chicken eggs. This has allowed me to stay in touch with my inner child even though I am officially retired. This also allows me to schedule my own time now, with hobbies, interests and adventures going on. I still maintain my Registered Nurse License for First Assist in Surgery Availability and I do some volunteering. I have been able to enjoy Science(Medical/Geology), Music(Piano/Guitar/Harmonica), and some artistic media interests since the early 1970's. Playing the same classical guitar since the nineteen sixties and writing poetry since high school. I have eleven original songs registered at the Library of Congress Recorded in 2008 in a Solo performed C.D. called, "Mumbled Jumbo". I have been playing many songs for decades and can play any of them any time still, with or without words.
I love to drive. I have an old Porsche or two and Other old cars in and around the Big Red Barn out back. The Black Arabian Stallion from the movie "The Black Stallion" once lived in the red barn that still has some of the "Horse show blue ribbons and pedigrees on the walls". This five acre Mini-Ranch was abandoned for several years and a remnant of a once huge ranch with many trees that are so large it would take two or three people holding hands to reach around some of the tree trunks. I have been building things with "River Rock and Cement" here and at every place I've lived, Walls, Walk ways, benches, B.B.Q.'s and some Very large Fish Ponds with streams, waterfalls and biological filters, some the size of swimming pools. A four year effort has made the house comfortable and great for the vegetable garden outside, BBQ's and family gatherings.
I love having these "Araucana Chickens". I do not know how long I will want to keep growing the Hatchery before passing it on to one of the kids or an interested party. I would be happy with a couple flocks but I think the things I have bred for for forty years are worthy of perpetuating and I would feel more comfortable knowing this line goes on. A few of the things I really like about this bunch aside from the tail-less and tufted traits are egg color variety with quality, and the hardiness of this breed. I like getting lots of different colors of eggs, as long as they are good quality and half to three quarters of the hens are laying a nice blue egg, my favorite. This flock could be sorted for big eggs from small hens, show standard colors, free range hardiness, blue eggs, meat or egg production and certainly uniquely marked consistent producers of their traits, besides the many personal preferences of any owner, are possible. I hatch from all the birds eggs at first for myself during flock arrangements, then blue eggs only as room in the 700 egg incubator allows. At least Half of the hens in each flock are producing blue eggs, I find that encouraging variety in each color flock, although, an overwhelming percentage of the white hens do lay blue eggs.
I will sell many breeders chickens as summer progresses so I can get some recreation back packing, camping, golf, antique hunting, fishing, and some time on a beach gold panning enjoying our awesome Planet. I wish you all the best! Have fun!
edd:) Sheppard
---
A Few of My Cars & Rock Work